7 min read
Keyword Topic Clusters: Everything Businesses Need to Know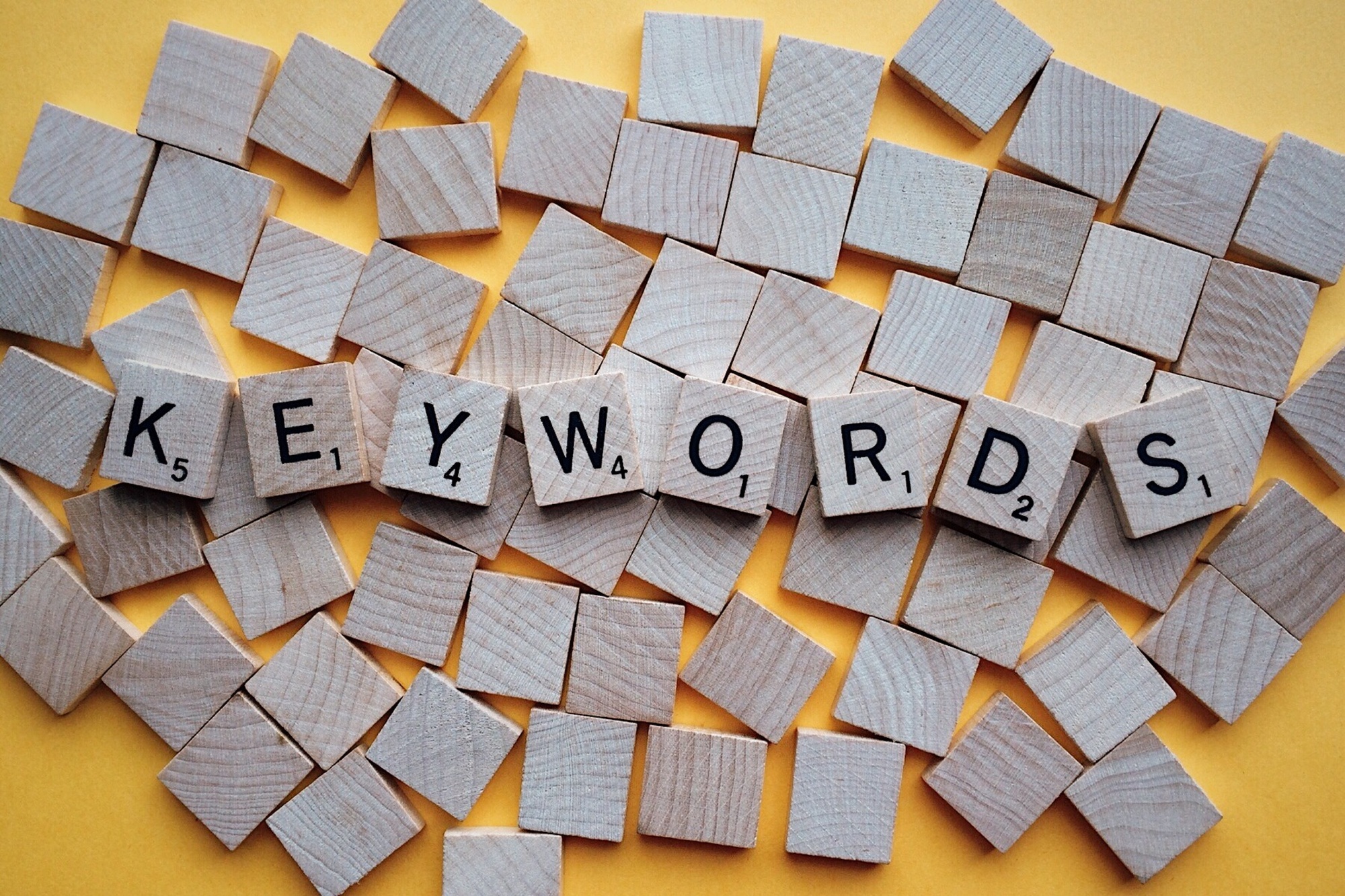 About 70% of experiences online begin with a search engine. Meanwhile, 50% of all website traffic starts from an organic search. With search engine optimization (SEO), your website will appear for relevant consumer searches.
Then, consumers can click on your website, learn more about your business, and start shopping.
It's not enough to create content for your website and start optimizing for SEO, though. Instead, you can improve your SEO strategy with keyword topic clusters.
What is a topic cluster, exactly, and how can it benefit your search ranking? Keep reading to find out!
In this guide, we'll review everything you need before adding topic clusters to your SEO strategy. Give your SEO rankings a boost. Read on to learn more!
What are Topic Clusters?
First, let's answer the question that's likely on your mind: what are keyword topic clusters?
A topic cluster focuses on a broad subject area before breaking your content into smaller, related subtopics. Every cluster involves:
A single, broad-focused pillar page
Multiple, in-depth topic clusters
Strategically placed internal links within the content
The internal links will send readers to other pages on your website. These links can support your link-building strategy and boost your clickthrough rate. A higher clickthrough rate on your website could benefit your search ranking.
Use keyword topic clusters can also provide your pages with contextual support. Readers can move from one related topic to the next with ease. They'll recognize your knowledge covers a range of categories within a single topic.
Using topic clusters isn't a new SEO marketing strategy. This strategy has changed over the years, though. For example, marketers are now focusing more time on internal linking.
You can establish stronger relationships between your pages and interlink your content.
Updating your current keyword topic clusters can help support your overall SEO strategy.
Why Do They Matter?
Why should you take the time to develop keyword topic clusters? How can clusters improve your SEO strategy and search ranking?
Here are a few benefits to keep in mind as you develop your topic cluster strategy.
1. Appeal to the Algorithm
Google's search engine algorithm changes constantly. In recent years, Google started dedicating more attention to artificial intelligence and machine learning. Machine learning allows Google to better understand the consumer's search intent.
It also helps Google better understand subtopics around a consumer's interest. Then, it can provide users with diverse content, even when they search for a broad topic.
Keyword topic clusters follow the same thought process.
You can start readers on a broad topic pillar page. Then, you can use internal links to direct them to more precise, in-depth pieces of content.
Google's search algorithm also allows it to determine the relevancy of passages within each post. It can use these passages within featured snippets. Featured snippets appear at the top of a search engine results page (SERP).
They quickly answer consumer questions, rather than requiring users to click on a page.
Learning how to appeal to Google's algorithm changes can help improve your search ranking. Otherwise, you could risk falling behind competitors.
2. Meet the User's Search Intent
Google wants to provide its users with the best possible experience. To accomplish that goal, Google now considers the user's search intent.
What do people hope to accomplish through a Google search? Are they looking for answers to their questions, products/services, or directions? Google chooses what content to display based on the user's search intent.
Using topic clusters can help you ensure the content is relevant to the reader.
Google draws information from the elements on your page. It also looks at the hierarchy of each page and how pages relate to one another.
By creating a pillar page and topic cluster pages, you can show Google how your pages connect. With high-quality content, you can demonstrate your experience, expertise, and authority in the industry. You can start building EAT (expertise, authority, trust) as a result.
EAT can help you boost your search rankings.
3. Generate Stronger Keyword Research
It's not enough to target keywords with a high search volume and low competition. You also need to consider how keywords relate to one another. Then, you can move your readers through the buyer's journey with a seamless experience.
Using keyword topic clusters can teach you how to conduct better keyword research. You can determine what broad topic to focus on, then split it into smaller subtopics.
Organizing your content based on your keyword research can help you better appeal to readers.
4. Improve the User Experience
Google considers the user experience when determining rankings.
If your content doesn't help readers or answer their questions, they'll leave.
About 75% of consumers get frustrated when web content has nothing to do with their interests. In fact, about 73% of customers expect companies to understand their needs and expectations. About 80% are more likely to make a purchase from brands that offer a personalized experience.
Personalized content delivers five to eight times the ROI, too.
Understanding the search intent can help you appeal to your target audience. You can personalize your content with their needs in mind. They'll remain on your website, improving your clickthrough rate and dwell times.
5. Strong SEO
About 75% of consumers never look beyond the first page of a Google search. With keyword topic clusters, you can improve your search ranking for various keywords.
Improving your SEO strategy and search ranking can help you:
Generate brand awareness
Build trust and loyalty
Establish your credibility and authority
Position you as a thought leader
Increase website traffic
Boost leads and sales
As you generate more conversions, your ROI will improve.
How to Use Topic Clusters
What does a keyword topic cluster look like?
You'll start with the main pillar page, such as "SEO." Then, you'll brand off into subtopic cluster pages, such as:
Competitive link research
Content creation
Keyword research
Building a content calendar
Google ranking factors
These topic pages can link to one another or back to the main pillar page.
A gym might use "Workout Routine" as the core topic, then use "ab workouts," "muscle building," and "fat-burning workouts" as subtopics.
Here are six steps that can help you build your topic cluster strategy.
1. Understand Your Audience
First, take the time to gather audience research. Who are your customers? What problems do they face each day?
How can you solve their problems?
Segment your customers based on buyer personas and their stage in the buyer journey. Understanding the buyer journey will help you determine friction points. You can create solutions for each stage of the journey.
Your cluster pages will then respond to the consumer's distinct needs.
2. Complete Keyword Research
What keywords do your customers use during a search? Use keyword research tools like:
SEMRush
Answer the Public
Keyword Planner
Ahrefs
Google Trends
What keywords do people use when they have a problem and need help? What actions will consumers take at each stage of the journey?
For example, top-of-funnel queries are usually general. Bottom-of-funnel searches are specific to topics and searches.
As you gather your keywords, stay organized. Gather your keywords into buckets.
Try to focus on a single parent term as your pillar. Then, organize long-tail keywords underneath each one.
3. Create Cluster Pages
Organizing your keywords will help you identify your core topic pages versus topic cluster pages.
An effective keyword topic cluster strategy requires hierarchy. It helps to write the foundational content first. Once you create your cluster pages, you can reference them throughout the clusters.
Once you have your topic clusters, you can create your higher-level pages. Your higher-level pages will link to your individual posts.
4. Write Pillar Pages
It's easier to write a detailed pillar page once you have your foundation. Otherwise, you could cannibalize your search rankings.
Try to keep your pillar page content broad. Remember, you'll go into more depth with each cluster page. Touch on each subtopic a little bit.
Then, use eye-catching internal links and engaging call-to-action language to direct readers to your cluster pages.
5. Add Internal Links
For a successful keyword topic cluster strategy, you'll need to internally link properly. Internal links will drive traffic to other pages on your website. You can then show readers you have the experience and expertise you need.
On your pillar pages, link to your relevant subtopic pages. Make sure to add these links where they're relevant.
Internal links will show search engines there's more to your content than the initial pillar page. It also shows Google's PageRank the URLs within each cluster.
6. Catch Your Mistakes
As you use these tips, it's important to avoid making costly mistakes with your SEO strategy.
First, avoid content flooding. Don't create too many blog posts with similar keywords. Instead, give each post a precise focus keyword.
Remember, your posts should match the reader's search intent.
Don't keep your topic clusters independent of one another, either. Instead, find new internal linking opportunities. Unite your content to improve your SEO rankings.
Keep It Clustered: Your Guide to Using Keyword Topic Clusters for Stronger SEO
Ready to give your SEO ranking a boost? With keyword topic clusters, you can improve your entire SEO strategy. Your ranking will rise, allowing you to reach more customers!
You'll stand out from competitors and establish yourself as an authority in the industry.
Need help boosting your online visibility? Get ready to accomplish your business goals.
Contact us to discuss the digital marketing solutions you need today!