Graphic Design Services
Deliver lasting impressions with professional graphic design services from Daybreak Digital Marketing. Services include award-winning logo design, visual web content, print design, and packaging design.
The Power of Brand Identity

The visual identity of a business brand is expressed in a variety of the design elements used in digital and print marketing. Those elements include company logos, fonts, colors, shapes and more.
Visual brand identity has a substantial and continuous impact on businesses today. The quality of a company's visual messaging can help, or hinder, efforts to attract targeted customers.
Your brand's identity should support the goals and objectives of your business. Professional graphic designers help organizations craft the essential elements of their brand's identity. A well crafted brand identity will help your business:
Stand out from your competition
Attract a valuable targeted audience of potential customers
Impart a positive and enduring impression on existing customers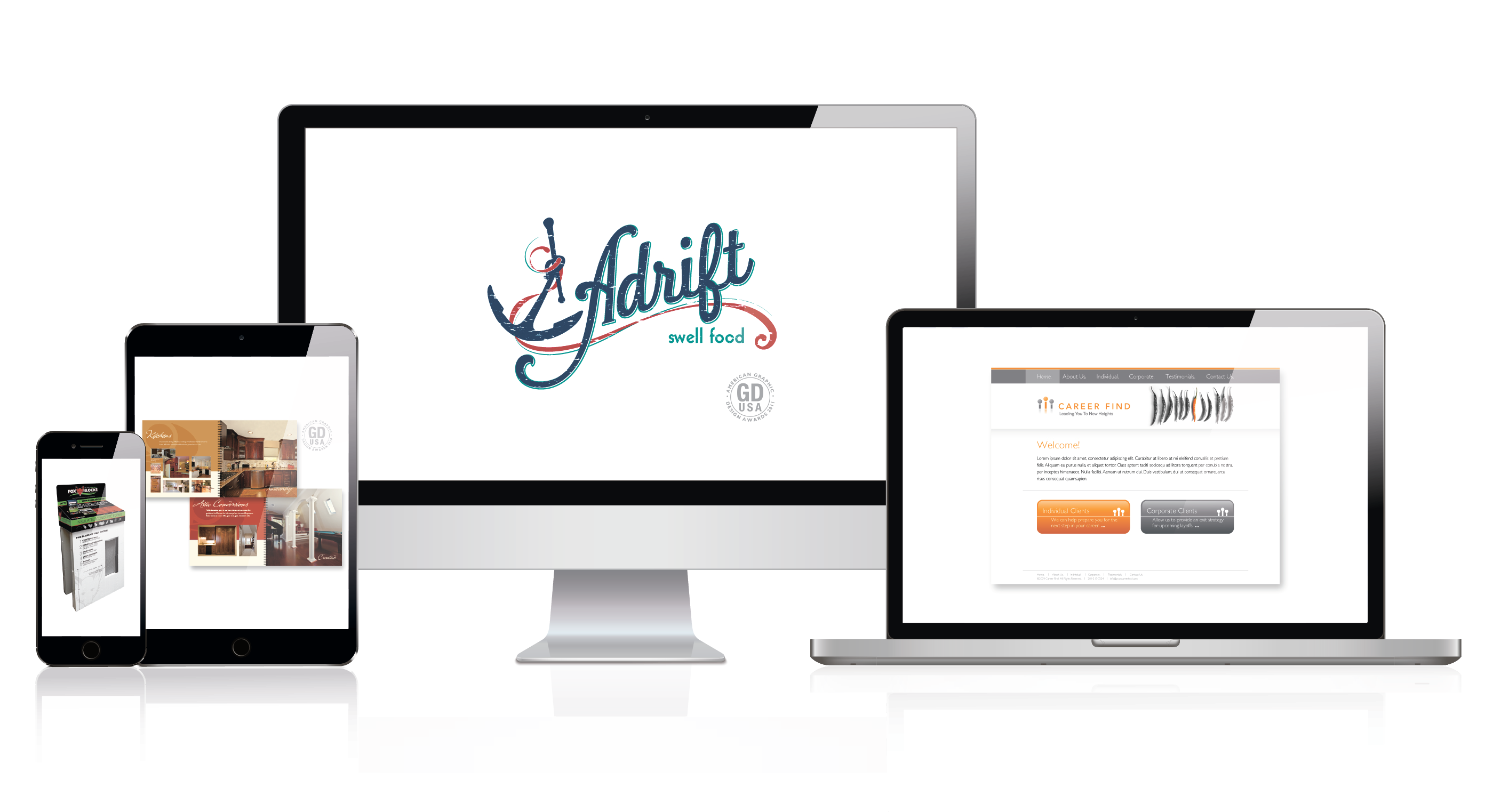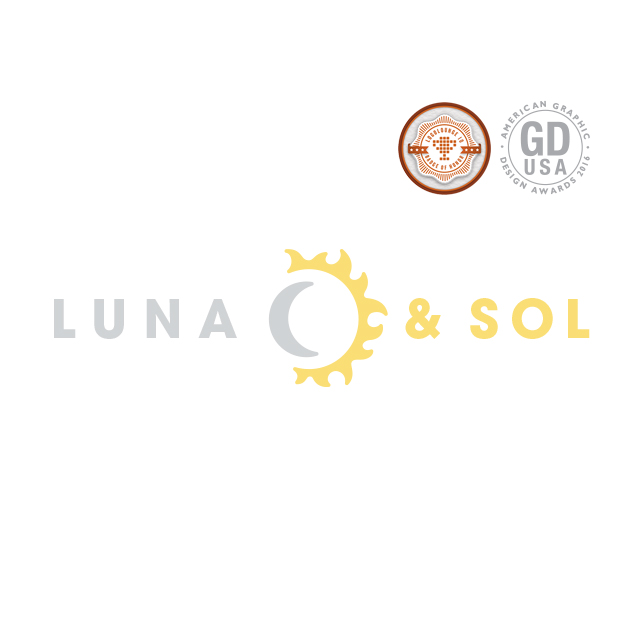 Logo & Branding Design
Establish a visually unique, consistently applied professional appearance, starting with the most important part - your logo.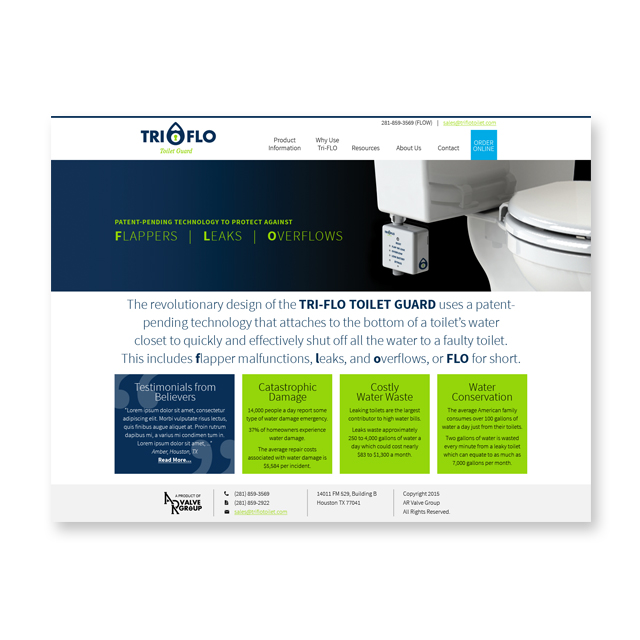 Web & Digital Design
Digital graphics for your website, social media platform, or app, including custom icons and consistent design application. Print Design
Extend your brand to brochures, business cards, signage, flyers and more that clearly convey your business, products, and services.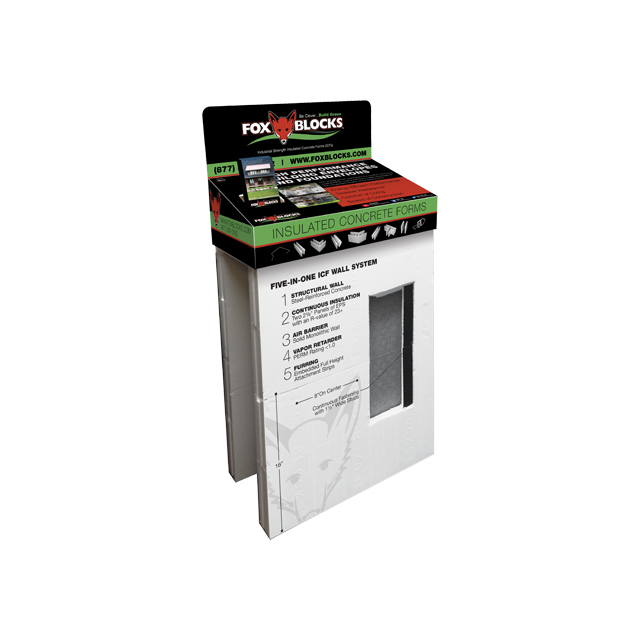 Packaging Design
From structure design to the graphics applied, stand out in the crowd or on the shelf with effective, bold design.
REQUEST YOUR FREE
GRAPHIC DESIGN PROPOSAL!
Partner with a Professional
Graphic Designer

When searching for graphic design services today, businesses have more options than ever. A simple search for logo design services on the internet yields countless options for overseas services, pre-packaged designs, and design contests. While the choices for discount graphic design services have expanded, many businesses have found the content procured through them to be less than ideal.
At Daybreak Digital Marketing we've always been passionate about helping businesses stand out from the crowd. That's why we've partnered with award-winning graphic designer Julie Riley to deliver authentic graphic design created to truly differentiate your business.
By choosing to work with a professional graphic designer you're entrusting your brand to an experienced design professional. Julie thoroughly engages her clients throughout a methodical development process. That process consists of:
Preliminary brand consultation to explore client needs, preferences, goals, and target audience

Design and review of multiple, varied design concepts


Revisions and collaboration with the client

Review and release of final design
At Daybreak we're committed to producing designs as unique as your business. That's why each and every design concept is customized to meet your specific needs. We think you'll appreciate the difference of working with a designer who understands your business, and shares a commitment to your success.
Meet Award-Winning Graphic Designer Julie Riley

To deliver the very best graphic design solutions to our clients, Daybreak Digital Marketing has partnered with award-winning graphic designer Julie Riley. For over 20 years, Julie has passionately leveraged her artistic talent to create designs that leave unforgettable impressions.
In her years as a professional designer, Julie has developed a versatile array of specialties that include logo design, print collateral design, web design, and packaging design. Julie has utilized these collective skills to produce content for numerous global brands, including Coca-Cola, The Minute Maid Company, Odwalla, and ConocoPhillips.
The work of Julie Riley has been published, featured, recognized, and awarded throughout her accomplished career. Between 2010 and 2020, Julie's work has been featured 12 times in the GDUSA Graphic Awards Design Annual.
Julie Riley is the Principal & Owner of j.riley creative, and the Official graphic design partner of Daybreak Digital Marketing.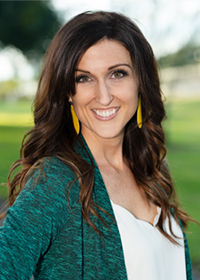 Past Design Projects of Julie Riley